121,000
102380
POMPANO
W1K6G7GB1MA056248
MERCEDES-BENZ S-CLASS 2021
121000.0000
Similar Vehicles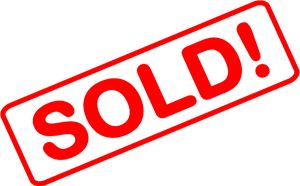 General Information
The new Auto Toy Store is proud to present this

2021 Mercedes-Benz S580.
This 2021 Mercedes S580 with 496-hp twin-turbo V-8 and equipped with 4Matic all-wheel drive this car has effortless driving, living room
comfort and surprisingly quick when prompted.
While cruising on a quiet road you can experience all the comfort this car has to offer, 10
massages experience, the cloud-soft headrests, and the $6,730 30-speaker Burmester audio
system's 1750 watts, including the in-seat resonators that deliver the bass to your backside.
If you want to experience a more thrilling experience, select Sport or Sport Plus, which lowers the body
height 0.7 inch, increases steering effort, alters shift points, spruces up the engine response
with a livelier throttle map, and engages a less intrusive stability-control program.
A 48-volt electric motor eliminates delivery delay of those abundant horses, contributing as much as 184
lb-ft of torque to the 516-lb-ft peak as well as 21 extra horsepower for short bursts.
This car have been customed, GT Haus Exhaust (Mercedes-Benz W223 New S-Class Sedan S580 V8 Bi turbo - 2021+models ), a $10,000 Avant
garde wheels SRX06 custom built to manufacturer specs, as well as brand new tires that has been driven only 1,700 miles and Chrome delete gloss black.
Inside black leather with piano lacquer flowing lines give you that sense of luxury that you
would expect from a S-class. The 12.8-inch OLED central touchscreen display and the 12.3-inch
customizable screen in front of the driver. Calling up the navigation screen on the smaller
display brings a convincing 3-D image of the car moving across the landscape. It works in
concert with the huge head-up display that overlays turns and directions onto the reality that
exists outside the windshield.
With all four wheels steering, this 4992-pound sedan enjoys new levels of maneuverability, plus
a respectable 0.87 g of skidpad grip on its summer rubber. 
At speeds of more than 37 mph, the rear wheels begin to turn in phase with the front wheels
instead of the opposite direction, which increases stability by virtually increasing the car's
already long wheelbase.
Please don't hesitate to call one of our sales consultants with any questions you may have at 954-379-2886, WE HAVE CUSTOM TAILORED FINANCING FOR ALL, EVERYONE IS APPROVED!