84,950
102388
POMPANO
SCA1S68444UX07410
ROLLS-ROYCE PHANTOM 2004
84950.0000
Similar Vehicles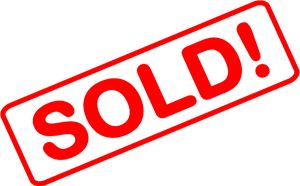 General Information
The New Auto Toy Store is proud to present this 2004 Black Rolls Royce Phantom.
This vehicle is front-engine, rear-wheel-drive and seats very comfortably 5 passengers.
The engine is a DOHC 48-valve V-12 with aluminum block and heads, 2 Bosch Motronic MED7
engine-control systems with direct fuel injection giving the car 453hp and 531 lb-ft with a 6
speed automatic transmission with lockup torque converter.
The inner Phantom is a hefty aluminum space frame that supports body panels fabricated from
aluminum and composites.
The Phantom uses an unequal-length control-arm front suspension and a multilink setup at the
rear. Both are bolted to steel subframes, and there are air springs at all four corners, with
automatic load leveling and computer-controlled dampers.
Propulsion-provided by a 453-hp direct-injection DOHC 48-valve aluminum V-12 mated to a ZF
six-speed automatic gearbox.
The V-12 was expanded to 6.7 liters, with a long intake manifold to enhance torque. Peak
torque-531 pound-feet-comes on at 3500 rpm.
Inside, comprehensive commands for the sound and navigation systems are handled by an
iDrive-style controller, the basic audio controls are right there in plain sight, operated by "violin
key" switches. The dashboard's upper vents are controlled by push-pull organ stops, another
switch causes the Spirit of Ecstasy hood ornament to sink into the unmistakable grille shell, and
the whole dashboard is cleverly designed to give the Rolls a look of inviting operational
simplicity sheathed in handsome veneers.
Phantom (the seventh generation of the name) has the craftsmanship, comfort, presence, and
prestige expected from a luxury brand like Rools Royce.
Please don't hesitate to call one of our sales consultants with any questions you may have at 954-379-2886, WE HAVE CUSTOM TAILORED FINANCING FOR ALL, EVERYONE IS APPROVED!