62,950
102456
POMPANO
WP0AA2A76HL101000
PORSCHE PANAMERA 2017
62950.0000
Similar Vehicles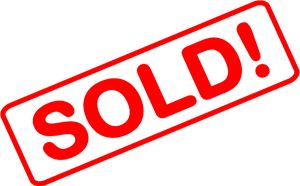 General Information
The New Auto Toy Store is proud to present this 2017 Porsche Panamera 4.
The improved styling of the second-generation 2017 Porsche Panamera plays second fiddle to all-new powertrains and fresh architecture. It's easy to look at the 2017 Porsche Panamera and assume that this redesign focused on the cosmetic work that finally sets things right.
With alower roofline, a taller rear end, shapelier hips, and horizontal graphics that visually widen the car, the Panamera finally looks like the four-door 911 that it aspires to be. Yet the bodywork is actually the sidebar to, well, pretty much everything else. Every bit as fresh as the car that appeared in 2009, this second-generation Panamera debuts a new architecture, transmission, and interior.
The Panamera 4 replaces the previous model's 3.0-liter twin-turbo V-6 with a 2.9-liter unit. 
All four occupants sit closer to the ground in the new Panamera. That allows rear-seat headroom to remain unchanged even as Porsche has dropped the roofline by as much as 0.8 inch. The new car also is 1.3 inches longer overall, with all but two-tenths of an inch used to stretch the wheelbase.
The rear buckets, every bit as comfortable and supportive as the front seats, provide ample legroom.
The Panamera's cockpit is as fetching as the sheet metal and equipped for today, when tech and luxury are thought to be synonymous. The central analog tachometer is flanked by two 7.0-inch screens. These can be configured to ape the five round gauges in a traditional Porsche instrument panel, or you can opt to fill one side entirely with the navigation map. A 12.3-inch touchscreen with Apple CarPlay capability manages infotainment duties.
Applying technology more appropriately, Porsche InnoDrive is an adaptive-cruise-control system that reacts to changing speed limits and uses high-definition map data to look almost two miles down the road. With that foresight, it will downshift before the road begins to climb and decelerate the vehicle when a curve needs to be taken slower than the currently set cruise-control speed.
With a route programmed into the navigation system, the car will slow itself as you approach an upcoming turn. Switching the car into Sport mode with InnoDrive activated
causes it to set cornering speeds higher, brake more aggressively, and accelerate harder than the average person drives.
Optional features on the Porsche Panamera 4 are adaptive air suspension and premium package plus including lane change assist, bose surround system, power seats with memory package, comfort access, soft close door, seat heating front and rear, Porsche dynamic light system and massage seat function.
For any questions please don't hesitate to call one of our sales consultants at 954-379-2886 WE HAVE CUSTOM TAILORED FINANCING FOR ALL, EVERYONE IS APPROVED!