279,950
102424
POMPANO
ZPBUA1ZLXNLA18893
LAMBORGHINI URUS 2022
279950.0000
Similar Vehicles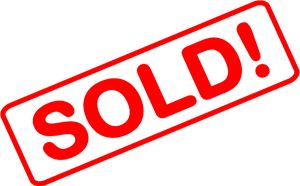 General Information

The New Auto Toy Store is proud to present this 2022 Lamborghini Urus Pearl Capsule.
For 2022, Lamborghini doesn't make any notable changes to the Urus. The super SUV is still
powered by a 641-hp twin-turbo V-8 that pairs with an eight-speed automatic and all-wheel drive.
The Urus is powered by a twin-turbo V-8 that makes a stout 641 horsepower, burbles deeply
when idling, and absolutely howls under full throttle. Permanent all-wheel drive and an eight-
speed automatic transmission conspire with all that power to enable fantastic acceleration.
In our testing, the Urus went from rocketed to 60 mph in 3.1 seconds and tore up the quarter-mile
in 11.3 seconds at 121 mph. Likewise, Lamborghini estimates a top speed of 190 mph. The Urus
feels athletic from behind the wheel, too, with quick steering and stable high-speed cornering.
With air springs at all four corners, the Urus has adjustable ride heights based on its various
drive modes. Standard carbon-ceramic brakes ensure that the Urus stops as well as it
goes—braking from 70 mph to a stop in 149 feet.
Inside, occupants are treated to a dramatic cabin that's classic Lambo. Jet-fighter design cues
abound, with the start button hiding beneath a red flip cover and the shifter looking like a jet's
throttle. To the left of the shifter are levers that control the drive modes and allow
customizable performance settings.
The back seat has good passenger space and can fit between two and three people depending
on which seating configuration is selected. Interior cubby storage is highlighted by useful door
pockets and a bin behind the floating center stack. The Urus also offers up to 22 cubic feet in its cargo area.
Every Urus is packed with the latest connectivity and infotainment features. Along with a fully
digital gauge cluster, there are two touchscreens built into the center stack that include
controls for the climate system, audio, and more. The screens have crisp graphics and large icons.
To summarize the 641 hp Lamborghini Urus is one of the wildest machines to ever be classified
as an SUV with a supercars pedigree that will drop jaw at a track day and is the most practical
Lamborghini money can buy.
For any questions or additional information please don't hesitate to call one of our sales consultants at 954-379-2886 WE HAVE CUSTOM TAILORED FINANCING FOR ALL, EVERYONE IS APPROVED!