89,950
102374
POMPANO
WBY2Z4C59K7D55211
BMW I8 2019
89950.0000
Similar Vehicles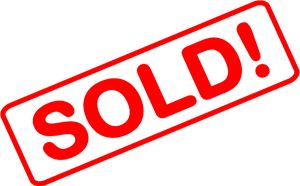 General Information
2018 BMW I8 Hybrid Coupe
This 2018 BMW I8 Coupe comes in Chrystal White Pearl Metallic with BMW Frozen Blue accent
with a black/ brown interior, carbon fiber interior trim and has 25,882 miles.
The powertrain in the i8 doesn't lack for creativity or innovative engineering. A turbocharged
1.5-liter three-cylinder engine positioned behind the cabin is coupled to two electric motors
and a 7.1-kWh battery pack giving 357hp. Power is fed to all four wheels via a six-speed
automatic coupled to the gasoline three-cylinder, while a two-speed automatic works with the
electric motors. Depending on your driving preferences, the i8 will cruise sedately for up to 18
miles in electric-only drive mode or turn much feistier in driver-selectable performance modes.
It's certainly quick, and the steering is agile when getting a move on. The suspension also does a
good job keeping the i8 planted to the road without bouncing and crashing over imperfect
pavement.
Features:
? Heated Driver Seat
? Keyless Entry
? Multi-Zone A/C
? Navigation System
? Power Driver Seat
? Rain Sensing Wipers
? Rear Bucket Seats
? Steering Wheel Audio Controls
? Brake Assist
? Cross-Traffic Alert
? Electronic Stability Control
? Front Collision Mitigation
? Rear Parking Aid
? Tire Pressure Monitoring System