119,950
102190
POMPANO
SJAAC2ZV4JC017505
BENTLEY BENTAYGA 2018
119950.0000
Similar Vehicles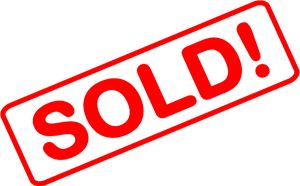 General Information
The New Auto Toy Store is proud to present this 2018 Bentley Bentayga W12 Signature.
The 2018 Bentley Bentayga clearly leads the ultra-luxury SUV field. It's sophisticated suspension makes it impressively comfortable, and it's cabin is constructed with some of the finest materials available on the planet.
The Bentayga's 6.0L W12, puts out 600 horsepower and 663 pound-feet of torque, catapulting it from 0-60 mph in just 4 seconds. That's an impressive number by sports car standards, but even more so when you consider the Bentayga's 5,400-pound curb weight. Helping control that weight through the corners is an air ride suspension. Bentley also offers an option called Dynamic Ride that allows for increased capability, both on the road and off. It adeptly uses electric motors built into the suspension to reduce body roll and increase traction.
Without doubt, the Bentayga is one of the most outrageous SUVs ever built, and only those with deep pockets will get the chance to own one. Its considerable capabilities, however, make it much more than just an expensive timepiece.
The 2018 Bentley Bentayga represents the pinnacle of what it means to be one of the ultimate
luxury-branded SUVs. With a cabin worthy of a Michelin star and a powertrain to make many
supercars green with envy, the Bentayga elevates the once-humble sport-utility into the
stratosphere of the luxury-car world, both in terms of neck-straining performance and eye-
watering price tag.
The Bentayga might not look like a typical Bentley, but it certainly plays the part when you're
inside this opulent SUV. Deep wool carpets, real metal and wood trim, and top-quality leather
cover every surface. Space in the second row is very comfortable for adults.
*Lemon title –
For any questions you can call one of our sales consultants at 954-379-2886 WE HAVE CUSTOM TAILORED FINANCING FOR ALL, EVERYONE IS APPROVED!