14,950
102128
POMPANO
X8JMH037GU225866
Ural C70 2016
14950.0000
Similar Vehicles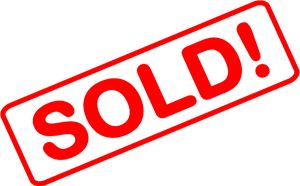 General Information
The New Auto Toy Store is proud to present this 2016 Ural C70.
The Russian side car motorcycle Ural has a very interesting story.
In the 1930's the German BMW motorcycle was either bought , copied or stolen by the Russians. No one really knows. There are local stories in Eastern Europe that the Russians stole the whole
factory after WW2, disable it and put it on trains headed to Russia.
One think for sure, the motorcycle with the same design it's still being produced today in Russia , and exported around the world.
This specimen is a 2016 model C70 (one wheel drive) that comes with fuel injection and Brembo brakes from the factory in the Outback Orange, blacked out engine and tractor style seats.
Some other options are the yellow fog lights , daytime running LED lights , the NATO style Jerry can for extra fuel and the beautiful tank cover with pockets hand made out real leather, imported all the way from Ukraine.
This motorcycle was purchased from the original owner last year by a motorcycle collector and all the necessary maintanance has been done , including new anti rust bottom paint on the side car , brand new rear end , new brakes and tires , oil change and filters and a new battery. Also a new steering stabilizer was added for a very stable ride.
This motorcycle makes the perfect companion to bring your loved once with you, If it's gonna be your wife and kids or your girlfriend and your dogs or everyone together, they will all love to come for a ride.
Watch 972 Breakdowns, a recent movie about 5 young artist traveling around the world on old Ural motorcycles.
For any questions you can call one of our sales consultants at 954-379-2886 WE HAVE CUSTOM TAILORED FINANCING FOR ALL, EVERYONE IS APPROVED!