87,950
102413
POMPANO
WDDYJ7JA2GA004321
MERCEDES-BENZ Amg Gt -S 2016
87950.0000
Similar Vehicles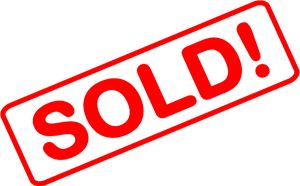 General Information
The New Auto Toy Store is proud to present this 2016 Mercedes AMG GTS.
Fast, gorgeous and more affordable than its predecessor, the new Mercedes-AMG GT S may
just be the best-driving car the automaker has ever made.
From just about any angle, the GT coupe is gorgeous. Pictures truly do not do the shape justice.
Under the long and shapely hood is a brand-new, twin-turbocharged 4.0-liter V-8 engine
making 503 horsepower in the GT S, where it's attached to a lightning-fast, seven-speed dual-
clutch automatic transmission. 
The GT S' combination is good enough for a 3.7-second zero-to-60-mph dash, Mercedes says,
with a top speed of 196 mph. It's a fantastic engine, docile when it needs to be, blindingly
powerful when called upon. While it doesn't have quite the visceral, sky-ripping, thunderous
roar of the SLS' old naturally aspirated 6.2-liter V-8, it still makes plenty of its own music. That's
especially true when you push the "loudener" button that opens the exhaust flaps and brings
all that glorious V-8 exhaust noise into the surrounding environment.
For balance, the GT S gets a seven-speed dual clutch transaxle, that's mounted at the rear axle,
rather than a traditional front-mount transmission. The driver selector sits way back on the
console, not a good ergonomic position, but you only use it when selecting drive, reverse or
neutral. You can let it shift by itself, which it handles very well, or use paddle shifters to enact
your own lightning-fast gear changes.
The GT coupe is smaller than you might think, which becomes apparent when you walk up and
open one of its feather-light aluminum doors. The cabin looks tight, but it's remarkably
comfortable for people of all shapes and sizes and once inside the multi-adjustable seats and
scalloped headliner (a glass panel roof) provide plenty of position options for all body types and
heights.
An array of dedicated buttons on the wide center console governs features such as engine stop-
start, multimedia system volume, exhaust noise level and more. Centered is a multifunction
trackpad that partially covers the traditional Mercedes rotary knob controller. The Comand
multimedia system is no different from those in any other Mercedes-Benz, so it's familiar and
relatively easy to use. The screen itself is typical of Mercedes' recent designs.
This special Mercedes AMG GTS is custom wrapped and has a lot of carbon fiber upgrades
including: Front trim, front lip, side skirts, rear diffuser, mirror cap and rear wing.
For any questions you can call one of our sales consultants at 954-379-2886 WE HAVE CUSTOM TAILORED FINANCING FOR ALL, EVERYONE IS APPROVED!