195,000
102281
POMPANO
SCA665C54EUX84607
ROLLS-ROYCE WRAITH 2014
195000.0000
Similar Vehicles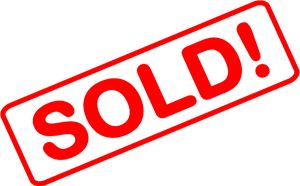 General Information
The New Auto Toy Store is proud to present this 2014 Rolls-Royce Wraith, it's very nicely put together and comfortable, and luxurious and kind of weirdly fast.
The Wraith is billed as "the most powerful and dynamic Rolls-Royce in history".
Wraith's 6.6-liter V-12, with direct injection and twin turbocharging, produces 624 horsepower and 590 pound-feet of torque.
More importantly, peak torque comes on at just 1,500 rpm and holds to 5,500 rpm, leading to smooth and graceful acceleration. That torque figure means the Wraith could blast forward, slapping its occupants back against the seats, but it is really designed for momentum unperturbed by hill or dale. Nothing should impede the progress of a Rolls-Royce, and so it goes with the Wraith.
The cabin of the Wraith shows all the lush, detailed workmanship of the Phantom and Ghost, holding up the brand's reputation. The very floors feature a thick, furred carpet, cushioning your feet. High quality wood trim, leather coverings, and metal brightwork ornament the cabin. The leather, over seats and panels, comes from bull hides, specified by Rolls-Royce because they are thicker and more durable than cow hide. The wood veneers come from a single tree to ensure the grain matches perfectly.
You know you're about to do something special when you've got the keys to a 2014 Rolls-Royce Wraith in your hands.
Same of the optional features
-The Wraith package including Rolls-Royce bespoke audio with 18-channel amplifier with 1,300 watts maximum power, 16 speakers.
-Two exciters in the headliner,
-Comfort entry system with keyless locking and unlocking of cars doors,
-Smart Open trunk,
-RR logo headrests color-matched to the upholstery,
-Fixed glass roof with all leather headlining, pillars,
-leather sunshade,
-21-inch 7-Spoke polished forged alloy wheels,
-Drivers assistance system three with lane departure warning,
-High beam assistance,
-Head-up display,
-Active cruise control with stop and go;
-Side, rear and top view camera system ($38,825);
-The optional, $5,000 Starlight headliner
For any questions you can call one of our sales consultants at 954-379-2886 WE HAVE CUSTOM TAILORED FINANCING FOR ALL, EVERYONE IS APPROVED!