99,950
102461
POMPANO
ZHWGU22T07LA05045
LAMBORGHINI GALLARDO 2007
99950.0000
Similar Vehicles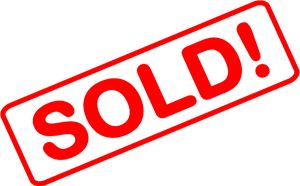 General Information
The New Auto Toy Store is proud to present this 2007 Lamborghini Gallardo coupe equipped with a 5.0L 500HP V10 engine, a 6-speed E-Gear (paddle shift) transmission.
This unique vehicle has been adapted with wing doors, bringing that modern looking of the newer Lamborghini models such Murcielago, Aventador and Huracan.
To enhance the interior, a high quality upholstery seats and doors in diamond blue stitching, matching with the starlight headlining.
Other than the elegant matte black wrap, there is Strut carbon fiber package which includes:
- 2 carbon top intake vents/ducts
- 2 carbon side vents/ducts
- 3 carbon inserts for rear bumper vents
Upgraded front bumper that stand out, this bumper adds subtle, yet aggressive styling look. After while keeping you distinguished from the rest of the crowd.
Also equipped with glass engine bay, upgraded 19" black rims, Alpine smart touch screen center computer, Kenwood dashcam, configurable headlining and engine bay lights, smoked front and rear head lights.

Lamborghini Gallardo is a genuine racing car for the street.
Driving this car is a fantastic experience, one of the best things about the Gallardo is the way the E-gear matches the engine revs and downshifts when entering a tight corner.
The sequential shifting action is smooth and quick even without engaging the sport mode.
The suspension is firm yet compliant, letting you feel every bump in the pavement. According to the ProfessCars™ estimation this Lamborghini would accelerate 0-60 mph in 4 sec.
More than anything else, the rear portion makes this clear. Even after being more than 12 years old it still turns heads among the latest super cars.
Gallardo was a huge fit among fans and consumers and over 14,000 vehicles were produced.
The styling is gorgeous, the single sweeping curve front to rear, first seen on the Countach, dominates its compact, low-slung profile. Orifices abound, of course, and a small spoiler rises out of the tail to improve high-speed stability and reduce lift.
Note: This vehicle has been priced accordingly with the market, based of it's a rebuilt title.
For any questions you can call one of our sales consultants. WE ALSO HAVE CUSTOM TAILORED FINANCING FOR ALL EVERYONE IS APPROVED!