129,950
102399
POMPANO
GTD4007290
FORD Gt40 Replica 1990
129950.0000
Similar Vehicles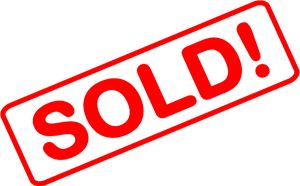 General Information
The New Auto Toy Store is proud to present this 1990 GTD-40.
The GT Developments GTD-40 is a contemporary version of the Ford Motor's
Company's GT-40 Mark 1 endurance racing car. The GTD-40 is a logical adaptation
of the original design.
Designed and developed by Ray Christopher, the car is manufactured under
almost clinical conditions by a team of highly skilled and enthusiastic craftsmen.
A reincarnation of the 60's Le Mans car with all the dynamism and advanced design
features of the 1980's. Within the heart of the car beats the American Ford V8
power plant, with 302 cu. Ins of irresistible energy. The Ford V8 is the ideal
compromise for everyday reliability and adequate power- giving 225 bhp at 5,000
rpm. The result is an impressive top speed of 150+ mph with a 4 speed manual
transmission.
The basic structure of the GTD-40 is a full space frame, stronger and easier build
than the traditional semi-monocoque. The sleek, aerodynamic bodywork in glass
reinforced plastic is not only in keeping with the performance of the vehicle but
gives it a unique and distinctive profile.
The interior of the GTD-40 has a classic simplicity reminiscent of its race car
ancestry, yet with the styling and finish of today's supercars. In the driving seat
you become as much a part of the GTD 40 as the steering wheel, as instrumental
to the performance as the engine.
For any questions you can call one of our sales consultants at 954-379-2886 WE HAVE CUSTOM TAILORED FINANCING FOR ALL, EVERYONE IS APPROVED!