350,000
102207
POMPANO
7T02C294486
SHELBY MUSTANG GT500CR 1967
350000.0000
Similar Vehicles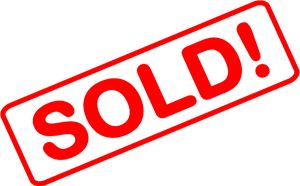 General Information
The New Auto Toy Store is proud to present this 1967 Classic Recreations Shelby Mustang GT500CR 900S Fastback.
Any prospect buyer should be aware that this car is very rare, being one of the first 5 Shelby GT500CR cars ever produced. Of these first 5, all except this one , are in private collections.
This car was hand-built by Jason Engel and Carroll Shelby himself, prior to Carroll gifting to a family friend Richard Rogers.
It is now for sale, representing a unique opportunity for the right buyer to own a piece of Shelby history.
Car Number 36 in the Shelby Catalog ( CSM: SCR00036 )
This is a true Shelby by Jason Engel Fouder/Creator/Owner of Classic Recreartions with Shelby authenticity certificate.
*** JUST TO BE CLEAR THIS CAR ISN'T AN 'ELEANOR' *** That name is a trademark owned by Denice Halicki from Halicki Films (or the producers of the Action fil Gone in 60 seconds) hence the reason those cars aren't labeled or registered World Wide as 'Shelby'.
This can be easily explained, the same original fabricator created both vehicles which is Classic Recreations but one car was a movie prop car with a lot of glamorous non-functionong attachments and one is a true Performance Shelby with full function and less show-more go!!
Needless to say both cars are beautiful masterpieces, but only one is real Shelby GT500 and the added BONUS is this one includes Carroll Shelby's signature which is Certified by Shelby Licensing Inc.This probably was the last vehicle he ever touched...
1967 Classic Recreations Mustang SHelby GT 500CR 900S Fastback:
This unrestrained fastback expression of power, desire and possibility.
The Shelby GT500CR 900S is armed a 427 ci Ford Performance crate engine blasting out up to 1000hp, exploding off the line with wrathful pushrod vengeance.
We tought about what would push the envelope in this Shelby version of a supercar and we put it in.
The GT500CR 900S also offers a deluxe 1967 interior with Carroll Shelby signature seats and gauges, 17-inch rear end a Tremec transmission.
Drivetrain:
- 427ci Ford Performance Crate Engine
- MSD Electronic Ful Injection
- MSD Ignition
- Trunk Mounted Battery
- TREMEC Five Speed Manual Transmission
- 9" FAB 9" rear w/3:70 Gear Ratio and Posi Traction
- Concept One Serpentine Pulley System Steering Rack and Pinion Steering Conversion (Power)
- Flaming River Tilt Collumn (Polished).
Interior:
- Carroll Shelby Dash Signature
- Carroll Shelby Scat Rally Series 1000 High Back Seats
- 5 Point Camlock Seatbelts
- Wood Grain Aluminum Steering Wheel
- Old Air Products A/C System
- Deluxe 1967 Door
- Dash and Trim
Wheels & Tires:
Shelby 427 Wheels 18x8 Front. Nitto 225/40/ZR18.
Shelby 427 Wheels 18x9. 5 Rear. Nitto 275/35/ZR18.
Brakes Front:
Shelby/Wilwood Slotted. Crossdrilled 13"X1. 1" Track Sytem
Brakes rear:
Shelby/Wilwood Slotted. Crossdrilled 12"X. 81" Track Sytem
Exterior:
Authentic Carroll Shelby Exterior Fiberglass Enhancemnts
- Sequencial Shelby Taillights
- Shelby Lemans Racing Gas Cap Fuel Stealth 18 Gallon SS Fuel Cell With Elctric Fuel Pump
Other Highlights:
- Adjustable rear Proportioning Valve Exhaust
- BBK Long Tube Ceramic Coated Headers
- Dual 2.5" Mandrel bent Exhaust
- Magnaflow Mufflers
- Coolingbecool Aluminum Crossflow Radiator
- 2-13" Electric Cooling Fan
- Chassis Tubular Sub Frame Connectors Rollbar Suspension Adjustable Collover Front
- Suspension Four Link Adjustable Collover rear Suspension
- Oversized Sway Bras and rear Original Owner of CR.
Please see link for more information below for more information
https://classic-recreations.com/classic-recreations-models/shelby-gt500cr-classic/
Please don't hesitate to call one of our sales consultants with any questions you may have at 954-379-2886, WE HAVE CUSTOM TAILORED FINANCING FOR ALL, EVERYONE IS APPROVED!